Metal Scrapping is the process of collecting, processing, and recycling metal materials that are no longer useful or needed. Metal scrap can be collected from homes, businesses, and industries. The main goal of metal scrapping is twofold:  to reduce waste and conserve natural resources by reusing the material instead of throwing it away, and most importantly to make some money!
YQG's retail facility is supported by K-Scrap's 25 acre industrial operation.  This allows us to process a wide range of metals, including:
Steel/Iron
Aluminum
Copper
Brass
Bronze
Superior Services
and Prices
When it comes to responsibly disposing of your scrap metal, YQG Scrap is your ultimate destination. With a solid reputation for providing exceptional service and offering competitive prices, YQG Scrap ensures your metal waste is handled in the most eco-friendly manner. Trust in our expertise and commitment to creating a greener future, making YQG Scrap the top choice for all your scrap metal disposal needs. You can trust that you're making a wise choice for both your wallet and the environment. Experience the YQG Scrap difference today for all your scrap metal needs.
Committed to Sustainability and
Environmental Responsibility
YQG Scrap is committed to sustainability and environmental responsibility. We believe that recycling metal materials can reduce waste, conserve natural resources, and help protect our environment.
We recycle all types of ferrous and non-ferrous scrap metals including steel, aluminum, brass, copper and nickel alloys.  Other scrap metals that we accept include old appliances (refrigerators, freezers, washing machines, etc.), furnaces, a/c condensers, faucets, water heaters, electric motors and so much more.  We ask that refrigeration appliances have the refrigerant evacuated by a qualified technician prior to delivery.
Experience the Difference
at YQG Scrap Yard
YQG Scrap Yard is a new and innovative facility with superior services and prices. Discover our convenient indoor drive-through Depot, offering a clean, friendly, and modern atmosphere. There is no dirty yard to drive your car through and no flat tires!  We are committed to sustainability, environmental responsibility, and providing our customers with the best scrap metal recycling experience possible.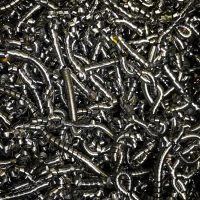 Advantages of Metal Scrapping
• Reducing waste to landfill
• Conserving natural resources
• A source of Income
• Carbon reduction
Most Valuable Types of Scrap Metal
Here are some of the most valuable types of scrap metal:
• Copper (pipes, wire, etc.  )
• Brass (faucets, valves, etc.  )
• Aluminum
• Stainless steel (non-magnetic grades)
• Iron and other ferrous metals (ferrous means that they contain iron and are magnetic) These include things like rebar, which is used in construction; mild steel, which is used for making cars; and cast-iron cookware. If you have any of these items in your home or business, they can be recycled at YQG Scrap!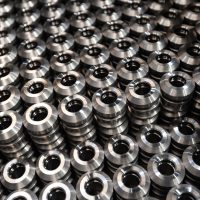 The Benefits of Recycling Metal
Recycling metal is a great way to save energy and reduce air pollution, water pollution and the consumption of natural resources. When you recycle one tonne of steel, you save enough energy to heat a home for six months. Recycling also reduces the amount of waste going into landfills!