Welcome to YQG Scrap, your go-to destination for all your scrap metal yards near me needs! We offer competitive prices for a wide range of metals, catering to both homeowners and businesses, including HVAC, plumbing, and electrical industries.
If you've been searching for 'scrap metal yards near me', look no further!  YQG Scrap is Windsor's newest and most convenient scrap metal yard as of 2022. We pride ourselves on our commitment to friendly customer service and our ability to unload scrap metal quickly, efficiently, and for a great price!
Whether you're a professional metal scrapper or someone looking to make a little extra cash by recycling old items, YQG Scrap is the perfect destination for you. Our friendly staff is here to help make it an easy and enjoyable experience.
As a company committed to sustainability, we're dedicated to reducing waste and preserving our planet's valuable resources. By choosing YQG Scrap, you're not only getting the best value for your scrap metal, but you're also contributing to a greener and more sustainable future.
Who We Serve
at YQG Scrap
At YQG Scrap, we provide exceptional service to a diverse range of customers, from homeowners to professionals in industries such as HVAC, plumbing, and electrical. With competitive metal prices scrap, copper prices scrap, and a convenient location for scrap metal near me, YQG Scrap is the go-to solution for all your metal recycling needs.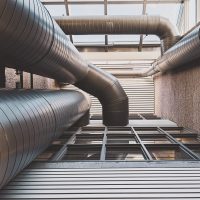 YQG Scrap works closely with HVAC professionals to recycle and process the scrap metal generated during installation, maintenance, and repair of heating, ventilation, and air conditioning systems. We understand that time is money and we strive to get you out faster while providing a great price for your copper, aluminum, and brass.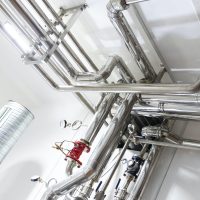 Plumbers often find themselves with an abundance of end cuts and tear outs, including copper pipes and brass fittings. YQG Scrap is your reliable partner in turning these materials into cash, offering competitive copper prices scrap and a hassle-free process for selling your scrap metal.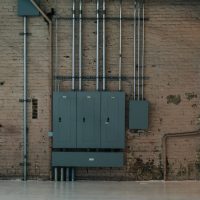 From wires and cables to electrical panel components, the electrical industry generates a significant amount of scrap metal. YQG Scrap is committed to helping electricians recycle these materials in an environmentally responsible manner while providing them with the best possible prices for their scrap metal.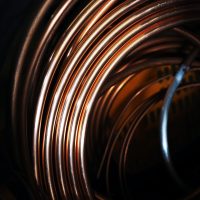 For those in the scrapping business, YQG Scrap is your one-stop-shop for all your metal recycling needs. Our knowledgeable staff will help you identify the value of your materials and provide you with the latest metal prices scrap for varieties such as stainless steel, shred, melt, heavy melt, or aluminum that you picked up at the ends of driveways.  We always strive to give our scrappers the best possible return on their investment.
At YQG Scrap, we understand that homeowners often have scrap metal from various projects or renovations lying around. We are here to help you turn that clutter into cash by providing a convenient location for 'scrap metal near me.' Whether it's an outdated appliance that is no longer useful, an old metal roof that has been replaced or copper pipes that have been removed in a remodel, our friendly staff will guide you through the process and ensure you receive fair market value for your scrap.
No matter your industry or experience level, YQG Scrap is committed to providing exceptional service and competitive pricing for your scrap metal. Our indoor drive-through depot makes it easy and convenient to recycle your metal waste.
Whether you're a homeowner looking to clear out some clutter or a business in search of a reliable scrap metal partner, YQG Scrap has got you covered. Stop by today and discover the YQG Scrap difference – where recycling becomes a rewarding and eco-friendly experience for everyone.